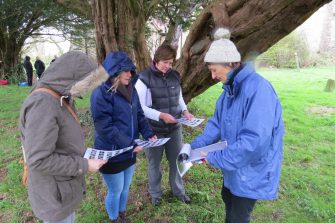 Each year we host a conference to share ideas and inspiration to use the South Downs National Park to enhance learning. The conference is open to primary and secondary teachers, governors and senior leaders from schools in and around the South Downs National Park.
The 2018 conference is fully booked.
Wednesday 21 March 2018 at Amberley Museum & Heritage Centre, Arundel, BN18 9LT
Subscribe to our teachers' newsletter for notifications about the conference as well as termly updates about learning opportunities in the National Park.
The 2017 conference was held at Plumpton College on 29 March. Over 140 teachers and education providers enjoyed a day of presentations and workshops, with opportunities to share ideas throughout the day.
"Thank you SDNP – I'm going away inspired and equipped to take outdoor learning forward in my school – both practically and in terms of persuading my senior team to support it with Natural Connections' evidence." – School Teacher
"Thanks for a valuable opportunity to meet with others and share ideas and skills" – School Teacher